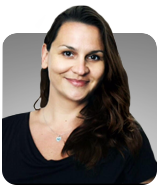 Claudia Wasch was born and raised in East Germany where she earned her masters-equivalent degree in Business and Economics.
She started her 20+ year career in the medical device industry after moving to the United States in 2001. She held several marketing roles in the areas of radiology and radiation oncology at Siemens Medical Solutions, Inc. before she moved on to the field of ophthalmology where she worked in product management since 2009.
Claudia has a strong background in medical information technology, data workflow, interface protocols and PACS. Her work enabled Heidelberg Engineering , Inc. to adopt the DICOM standard across all devices. She also served as an active member on the DICOM Committee (WG-09) for Ophthalmology.
In 2016, Claudia joined Carl Zeiss Meditec, Inc., where she was responsible for clinical diagnostic software in the area of Glaucoma and Retina. She also led the development of several ophthalmic research tools and worked with many hospitals and universities, helping them make the most of their clinical data.
In Sept 2021, Claudia joined Google where she is pursuing end-consumer solutions. She remains passionate about ophthalmology.